A mine protected variant of our innovative BATT APC, this urban and off-road platform adds blast protection into its V-shaped underbody and heavily protected crew seating to its compartment. With a blast protection of up to STANAG 4569 Level II a and b, the BATT UMG incorporates high blast protection in the small APC sized class. A custom in-house axle design allows for an extra 6,000 lbs of payload capacity which means our BATT can handle the weight of the added armoring requirement.
The BATT UMG is mission ready and is regularly equipped with military-
grade surveillance and communications systems. Supporting a wide array of mission types, the BATT UMG is commonly found supporting in the following industries: special forces, law enforcement, homeland security, border patrol and other armed conflicts. The BATT UMG can also be equipped to fulfill the following roles: troop transport, command and control center, VIP transport and as an armored medical center.
BATT X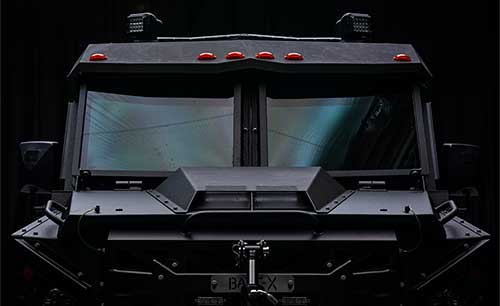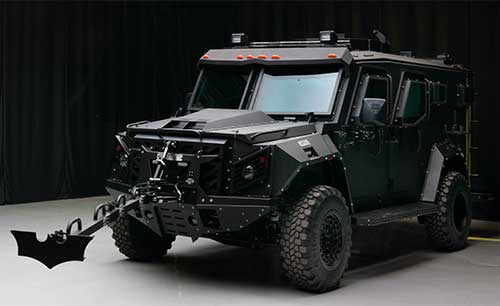 Download BATT X PDF Brochure